MAY 2021 – It's Back!
SPECIAL POSTDEMIC PRICING
I am now fully vaxxed! Hopefully you are too. Through at least the end of June, I'm offering
the full Midcentury Stereopanorama program at your home (or other space) at a special flat rate of $60 to share with up to six people

— or as few as JUST YOU. Assuming you and yours are vaxxed and ready to stay safe –using your best judgment and mine. Many spectacular new acquisitions have joined the show since lockdown began, too. See it again for the first time! Read the faq for more about how this mind-blowing but intimate spectacle works. Email mcsp3d@gmail.com if interested. Thanks -Eric

_________________________
As seen in

Read the article from Dec. 15, 2019 ==> here!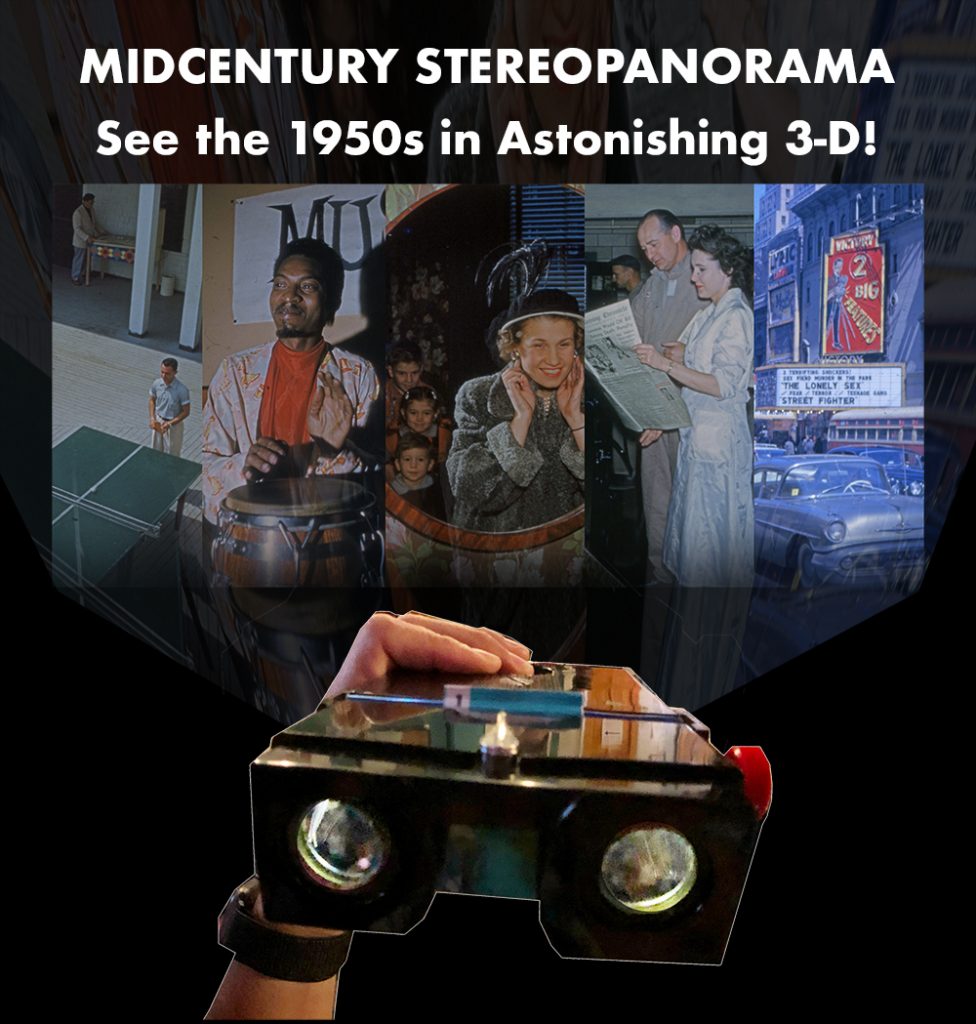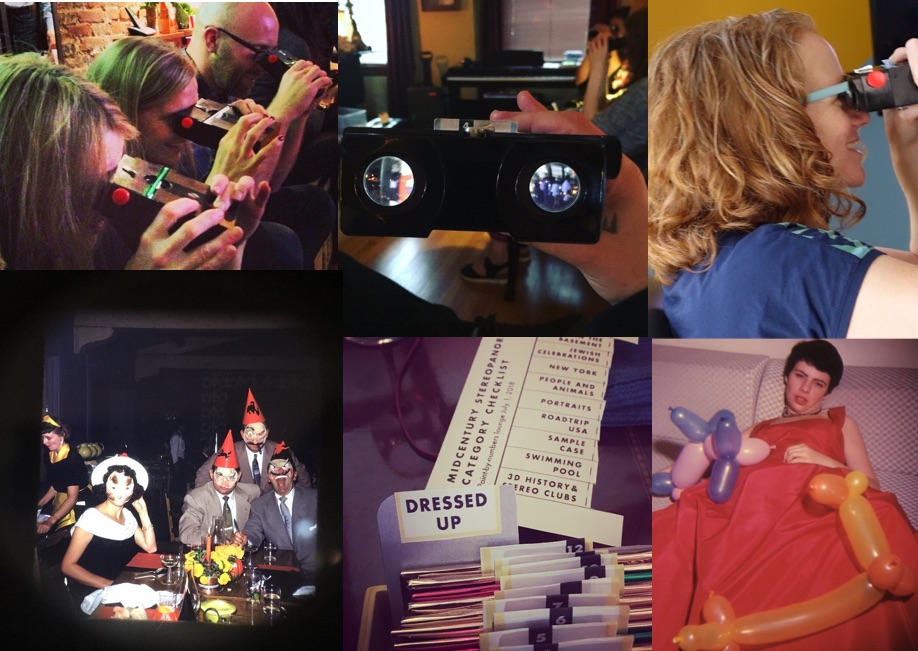 MIDCENTURY STEREOPANORAMA is a unique retro-tech time-travel experience at your own home, office or special event.

Introduced in 1947, the Stereo Realist camera and viewer brought full-color 3-D photography with astonishing realism to the masses. The technology peaked in the mid-50s and slowly disappeared.
Eric Drysdale has been collecting these amazing images for over 20 years. In this intimate 2-hour "stereo salon," you'll see the best of them in high-quality fully-restored vintage viewers – the way they were meant to be seen.
Called by enthusiasts "the virtual reality of the '50s," the Stereo Realist will take you back to midcentury America with startling vividness. You'll see every aspect of American life: work and play; home and travel; city, suburb and country. It's the closest to time travel you're likely to experience.

Read about Midcentury Stereopanorama in Atlas Obscura!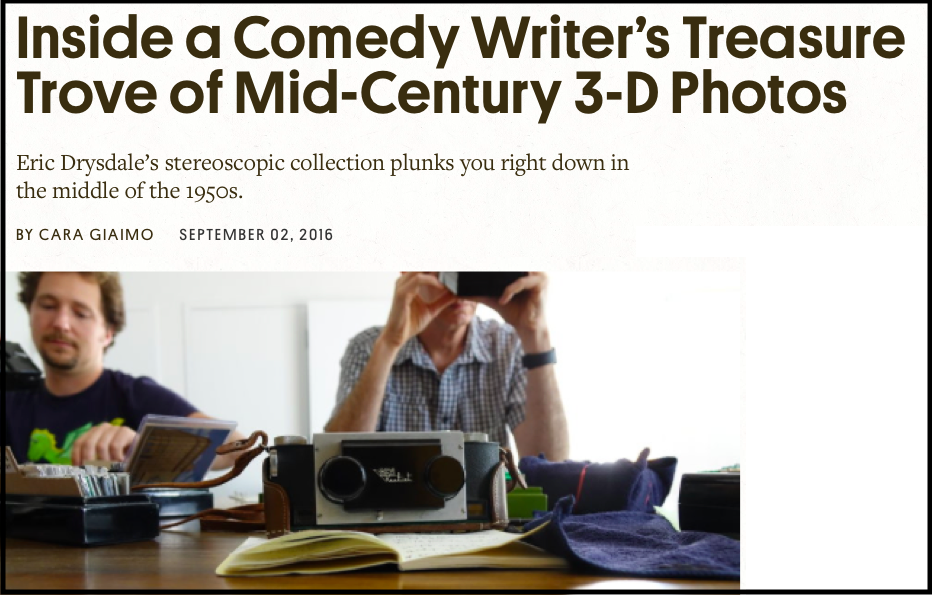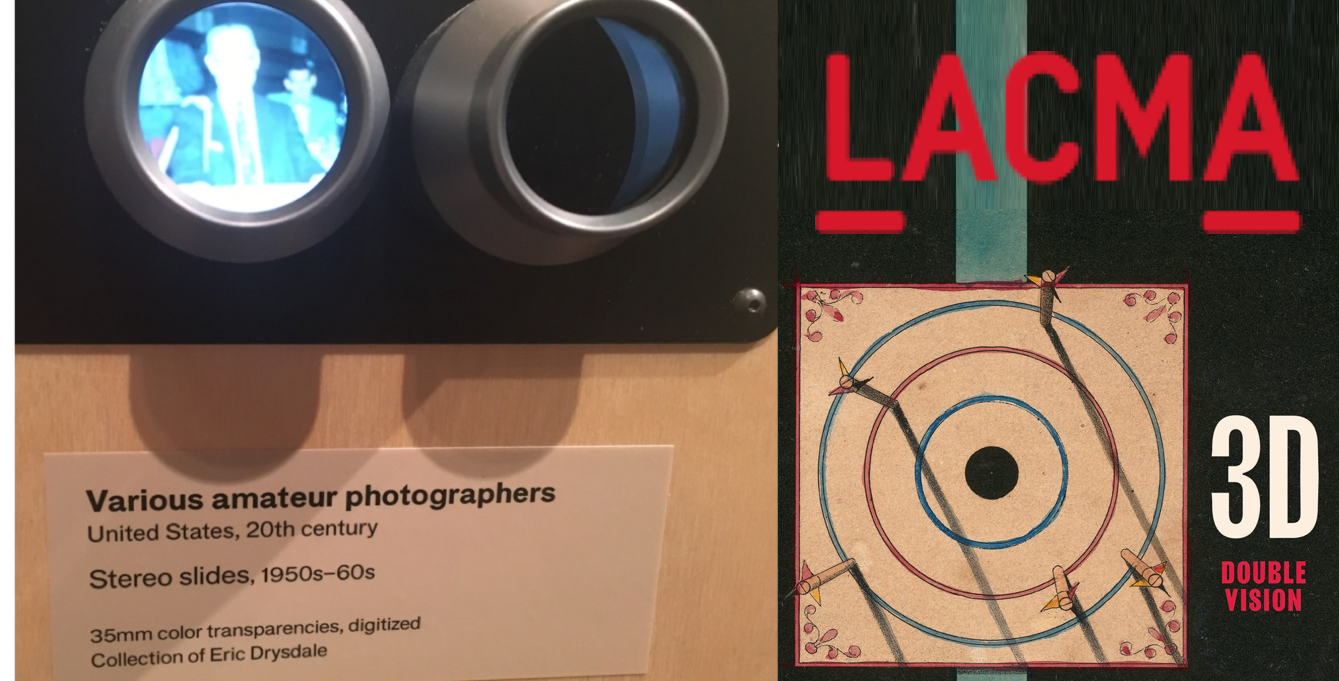 In 2018, selections from Eric Drysdale's collection of 1950s stereo photography were on display at LACMA — Los Angeles County Museum of Art — as part of their major survey exhibit, "3D: Double Vision." Eric also contributed an essay to the exhibition catalog, available now.

"As you click away on your very own battery-powered, plastic time machine, you will have the rare opportunity to gaze upon hundreds of haunting and hilarious, poignant and puzzling, bleak and beautiful images. Beyond the trippy novelty of 3-D lies the heart of the event—a tour de force of curatorial passion and panache that rivals any top-shelf gallery show. If you are a lover of photography, you are in for a truly one-of-a-kind viewing experience impossible to anticipate."
— Matt Mahurin, Photographer, illustrator and filmmaker (I Like Killing Flies)
"Eric plays the perfect tour guide, never telling you what to think or leaving you without context as you stare into the dreams and lives of a world long past. It's how photographic history was meant to be experienced."
– Jason Scott, Archivist, Internet Archive